Our Products
5 Year Guarantee
We offer a 5 year guarantee on all of our Fencing & Sheds. To find out more download and read our Customer Charter
Installation Service
Even the finest fences can only be as secure as their installation. All our wood is pressure treated at the saw mill with environmentally friendly preservative to enhance decorative style and protect timber from insect infestation, fungal decay and rot. We recommend spraying your panels with Cuprinol or similar product every 2-3 years.
So why take chances? London Fencing & Sheds offer you a local service that you can absolutely rely on.
Our fence installation teams are highly experienced professionals who will do the job competitively, without skimping - and get it right!
Talk to us first, and you could save a lot of headaches later.
Tailoring solutions to your needs... We will arrange a convenient time for our surveyor to carry out a site survey, this will help ascertain if there are any special conditions to be taken into account, for instance, vastly uneven ground or steep slopes.
Our competent installers can deal with most situations, but it pays to be prepared and it helps to be sure we are quoting accurately for the job.This way we can tailor solutions to your needs.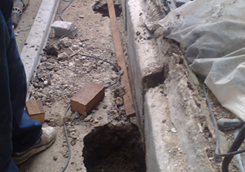 Digging the 2ft holes (even through concrete)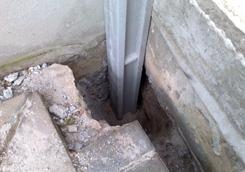 Inserting the posts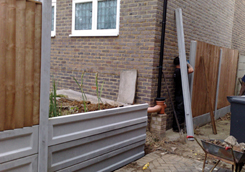 Installing the gravel boards
Fitting the fence
About Us
Contact Us